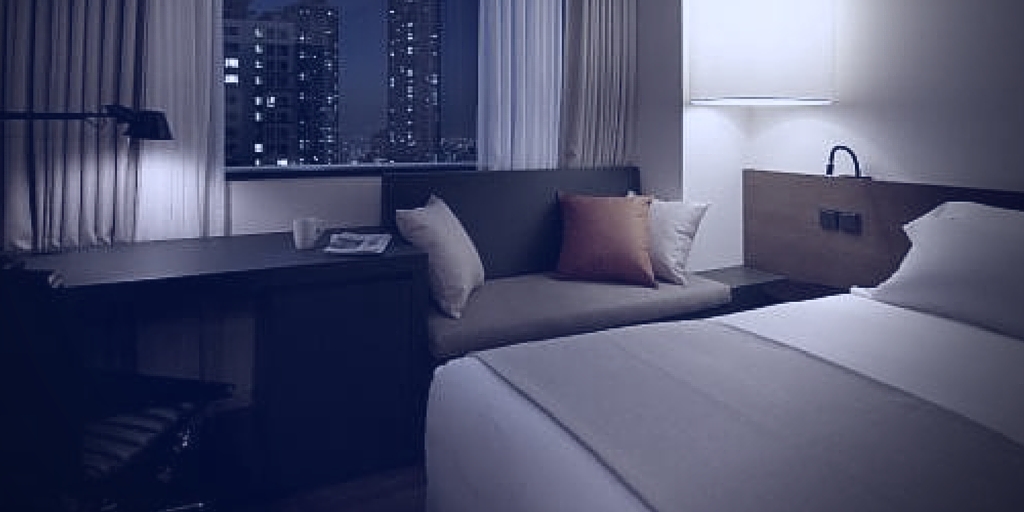 Swamp Rabbit Inn, Greenville, SC: This place was simply delightful. It's a very cute, rabbit-themed B&B in Greenville, SC, a short walk from downtown and near the Swamp Rabbit bike trail. I was there for business and wasn't able to take advantage of local amenities, but the Swamp Rabbit reminded me of a trip my wife and I took to Missouri Wine Country (yes, Missouri has a wine country centered on Herman, MO) when I was a grad student. I would love to return for a long weekend.
Sheraton, Birmingham, AL: I sometimes choose hotels in the Starwood portfolio. My kids love staying in hotels, and I kind of do, too. This was a Big Fun Thing for all of us to do together, and it was (I think) my fourth of five stays at this Sheraton. There's a really cool glass elevator, the rooms are comfortable, and breakfast was surprisingly cheap (about $30 after tip for all four of us). For travelers with small kids, the pool is perfect at about 3 feet deep all around.
All that said, it's kind of a depressing place, nonetheless, as it's a large, city-owned convention hotel that just seems cavernous. It has felt empty every time I've been: I don't know what the occupancy rates are like, but it doesn't seem like there's a ton of excess demand for hotel space.
Airport Double Tree, Orlando, FL: The only bad experience I've ever had at a DoubleTree? Leaving my keys behind during the Orange Bowl trip in 1999/2000. my room was comfortable, the bed was inviting, and they were kind enough to let me take some of their trademark cookies home for my wife and kids.
Hampton Inn, Clemson, SC: It's just like every other Hampton Inn experience. You know the room will be clean and comfortable, the breakfast will be decent, and you'll get great service from staff members who go the extra mile. I feel kind of bad because I left a pair of shoes there which they then mailed to me. I didn't recognize the $20-ish charge on my credit card and asked Amex to inquire about it.
Yeah. That was my bad.
Marriott Crystal City, Arlington, VA: I was here for an Institute for Humane Studies conference. A very easy Uber ride from Reagan; the airport shuttle was packed and for all intents and purposes unavailable.
Hampton Inn, Temple, TX: Reliable and comfortable. One of my hosts suggested the hotel is new. It feels like it. The breakfast area is clean and comfortable, though I wish I could have turned off the TV (other people were watching). I felt like the elevator was just a tad slow once or twice, but that's hardly worth blogging about.
Omni William Penn Hotel, Pittsburgh, PA: Ornate and luxurious. I honestly don't do ornate luxury that well and prefer the more spartan accommodations of places like Homewood Suites and Hampton Inn.
Hampton Inn, Florence, AL: Speaking of Hampton Inn, we stayed here when we were in North Alabama for family Christmas. It's everything you know and love about Hampton Inn: the rooms are clean, the breakfast is decent if not spectacular (if you're not happy with it, it's your fault: they have a waffle maker).
Hilton Garden Inn, Shiloh/O'Fallon, IL: This was my second stay. The first time, in 2014, was a bit of an object lesson in not being a world-class jerk. The customer in front of me was dressing down the front desk clerk because of his fancy status and how he wasn't offered an upgrade and…yada, yada…even though it was clear the hotel wasn't full and blah blah blah blah. I'm finding myself turning into a crusty old man and am having to resist the urge to get really frustrated with people when things don't go my way—especially when I'm paying a good bit of money— but I'm pretty good at tempering that.
I get to the front of the line. The front desk clerk says "thank you for being Hilton Gold…"
She pauses. "Would you like an upgrade?"
Why yes, of course, I would: and it was a great stay. I had a great breakfast and a wonderful time chatting with students at McKendree University, and that night I enjoyed being able to kick back, relax, and watch Monday Night RAW while I ate room service. Glorious.
The breakfast staff in particular made this a great visit: I appreciated the attitude they brought to their work, and the food (especially the homemade salsa) was really good (even at hotel prices). For dinner, after I arrived I had a shrimp cocktail, a burger patty, and grilled vegetables. All were very good, and the shrimp cocktail was made in such a way as to make it basically like eating shrimp guacamole.
Hampton Inn, Farmville, VA: This was part of a stellar visit to Hampden-Sydney College, where Tony Carilli and his colleagues have built an excellent program as part of the Center for Entrepreneurship and Political Economy. I intentionally departed from my recent dietary changes (more protein and vegetables, no simple carbs, far less dairy) to have waffles for breakfast on my day of departure.