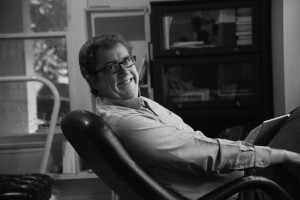 Greetings, and welcome to my website! I'm an Associate Professor of Economics at Samford University's Brock School of Business.
In addition, I am a Senior Research Fellow with the Institute for Faith, Work, and Economics, a Senior Fellow with the Beacon Center of Tennessee, and a Research Fellow with the Independent Institute.
My research has appeared in the Journal of Urban Economics, the Southern Economic Journal, Applied Economics, Public Choice, and Contemporary Economic Policy, and my commentaries have appeared in Forbes, USA Today, and many other outlets.
I earned a BS and MA from the University of Alabama and an AM and PhD from Washington University in Saint Louis.
Before joining the faculty at Samford, I taught economics at Rhodes College in Memphis, Tennessee. I live in Birmingham, Alabama with my wife and three children.
You can learn more about Art by reviewing his Curriculum Vitae.
Want to connect through social media? You can find me on Twitter, Facebook, LinkedIn,Instagram, and Pinterest.
The views expressed on this website are those of Art Carden and do not in any way constitute the official views of Samford University, the Brock School of Business, the Institute for Faith, Work, and Economics, the Mises Institute, the Independent Institute, the Beacon Center of Tennessee, the American Institute for Economic Research, or any organization with which I am or have ever been affiliated.